Which Are You Hungry For?
Photo courtesy of: .bp.blogspot.com/-39NU_yOH2KI/UAP-gE4Ce5I/AAAAAAAAASc/jV2zj5hnUkE/s1600/apple.jpg
The New GMO Apple

This article describes a new GMO apple in which the allow, less bruising to occur on apple in which when it is cut or bitten.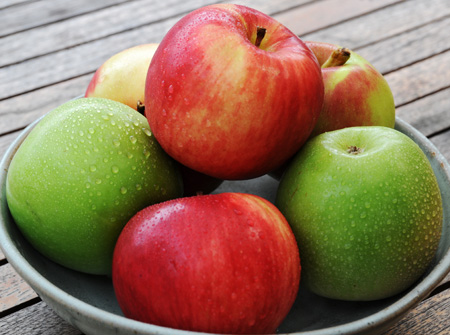 Photo is courtesy of http://www.pingminghealth.com/article/106/apple-and-lung-function/
Hello All,
This guide is all about a popular fruit that has been eaten all around the world. Apples are a global and come in different sizes and shapes. Apples are used through varying forms from art to baked goods,this fruit is used to its' core.Apples are nutricious and my favorite fruit. I hope you all enjoy the wonderful uses of apples in our world today. The video below might be a little childish, but it shows how apple -crazed that I am.